Repair Antique
Bench
This antique courthouse bench was 80 years old, with two broken legs.
The old wood had rotted through here: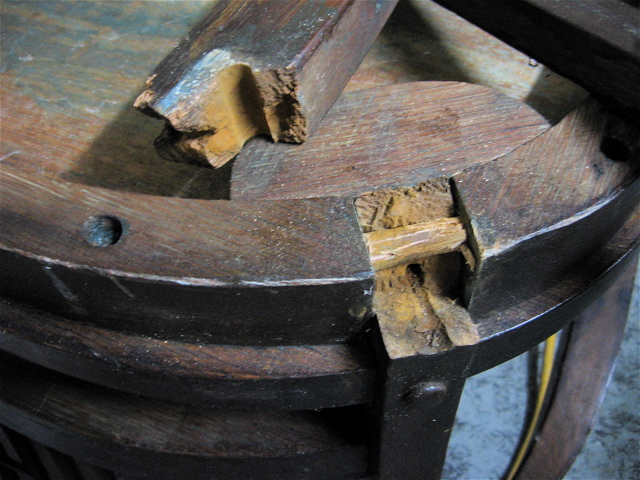 Completely remove damaged wood: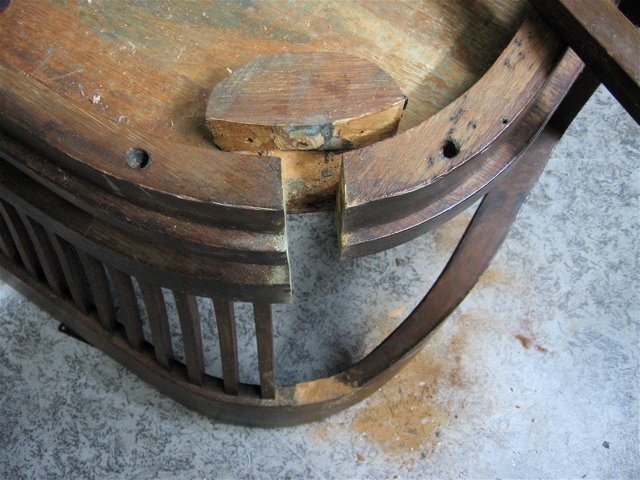 Procured 2 inch oak: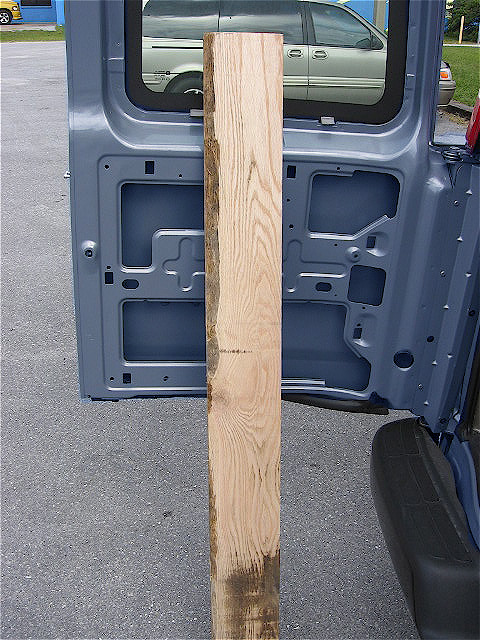 Planed to proper size: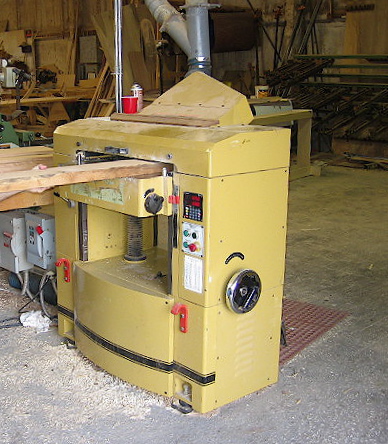 Cut and notched to match original design:

Filled major damages -- this one in the middle of the inside back: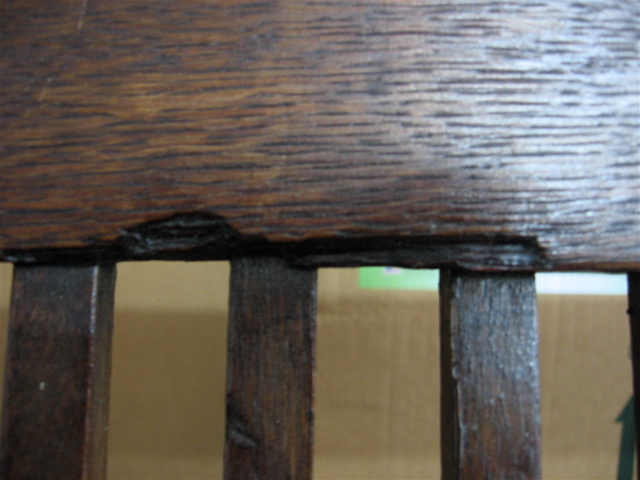 Legs in -- also made new stretchers: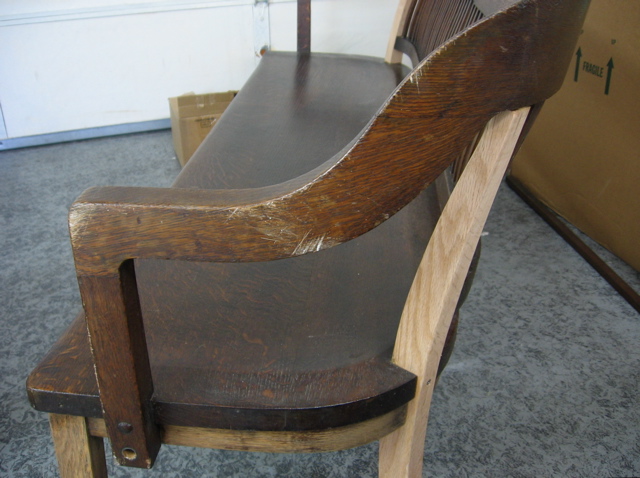 Fully restored, preserving most of the 80 year old finish: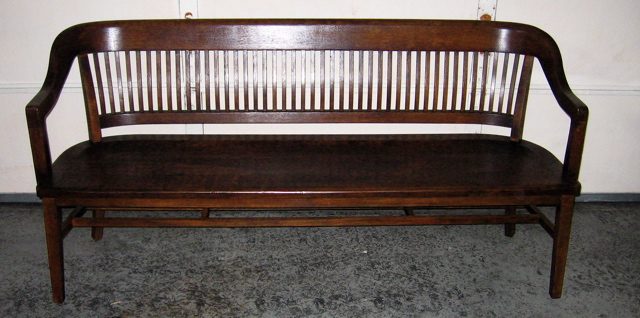 Back To Previous Page
Furniture services in Wisconsin are provided for Appleton, Oshkosh, Neenah, Grand Chute, Menasha, Kaukauna, Harrison, Little Chute, Greenville, and neighboring cities and towns.
Serving the Fox Cities area in Wisconsin.