Rupholster & Restore
Chair
Chair to be reupholstered in the same fabric and finish restored on wood: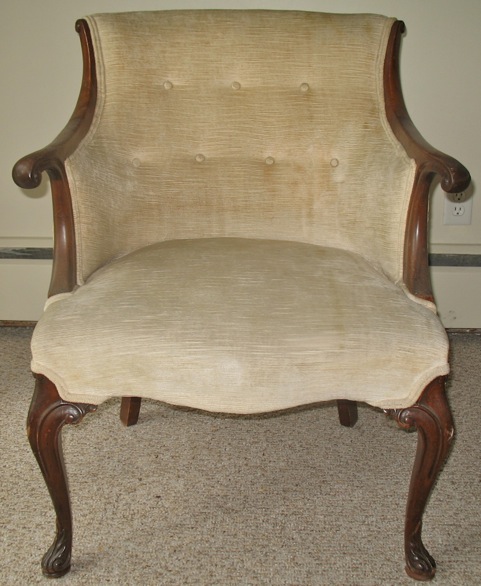 Side view: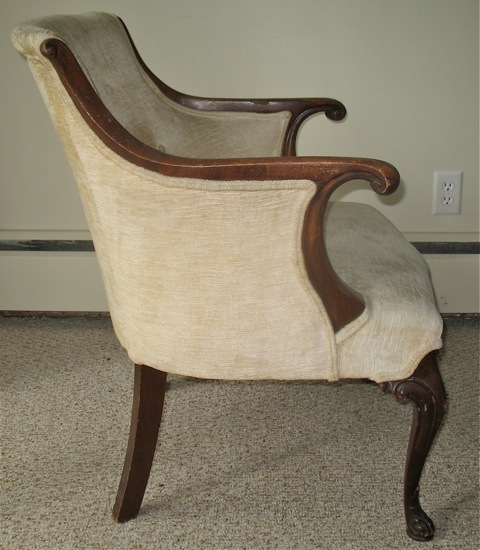 Cover removed and wood restored:
To get to the inside I had to remove the fabric, linter, padding, and webbing.
This allows removing each part for reupholstery.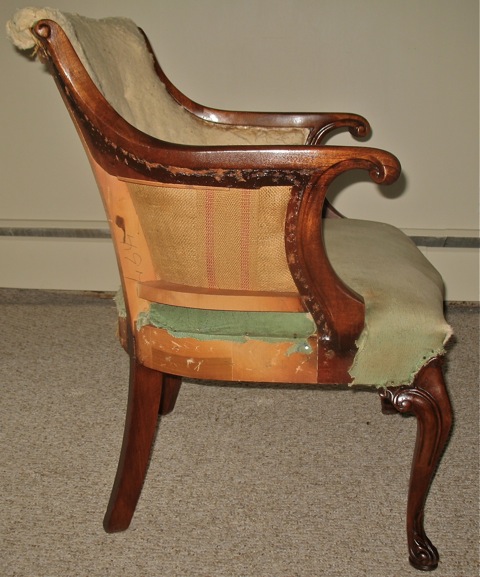 Completed: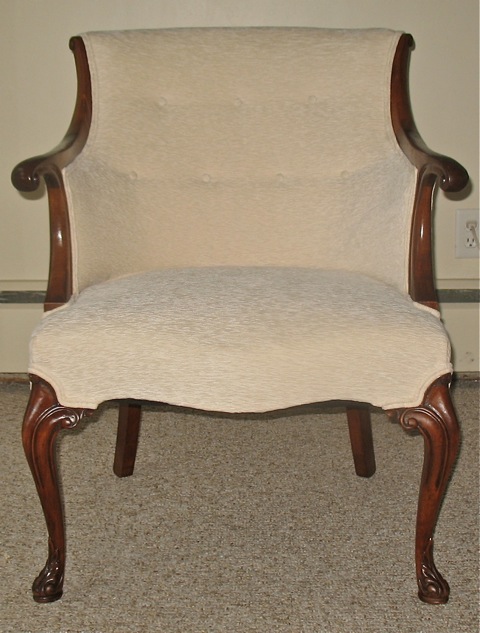 Side view: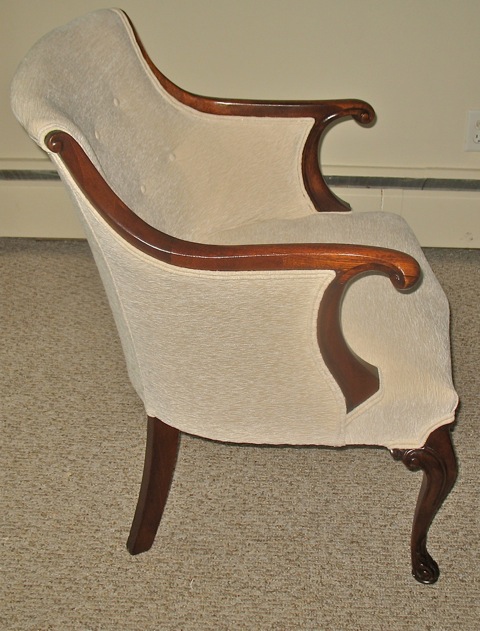 Back To Previous Page
Furniture services in Wisconsin are provided for Appleton, Oshkosh, Neenah, Grand Chute, Menasha, Kaukauna, Harrison, Little Chute, Greenville, and neighboring cities and towns.
Serving the Fox Cities area in Wisconsin.