Dented China
Cabinet
This piece was damaged during delivery.
Here is a close up of the damaged section: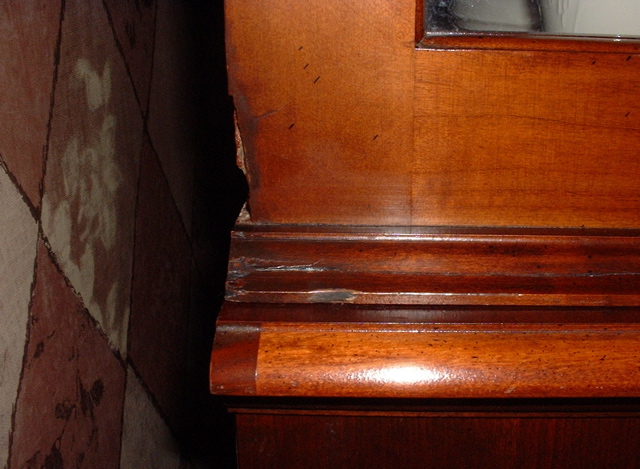 This is another shot of the damage, from farther away: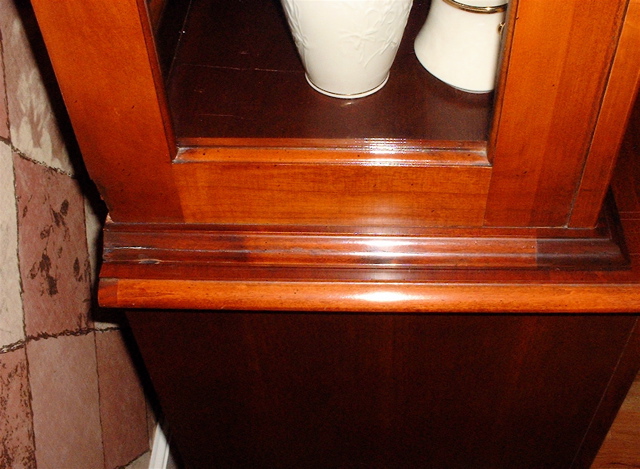 Here we have filled in the damaged portions: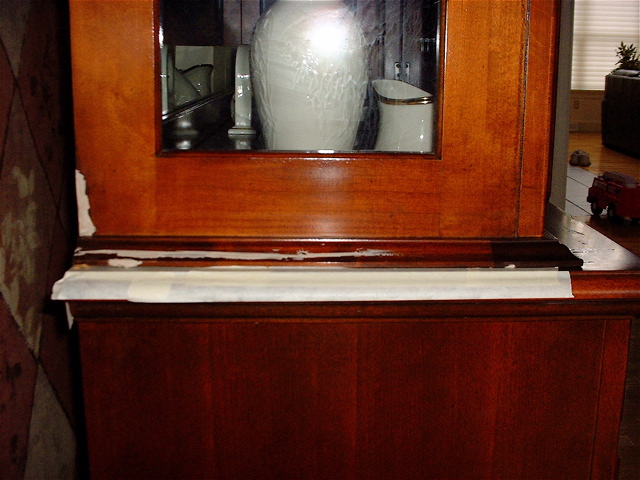 Now we sand and shape: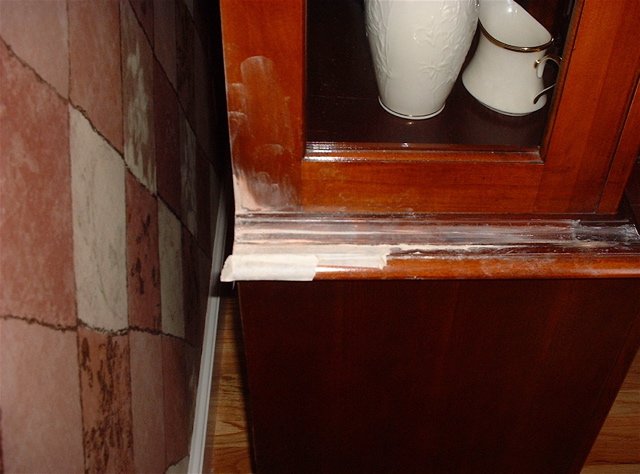 Finally we finish to match repair to the original: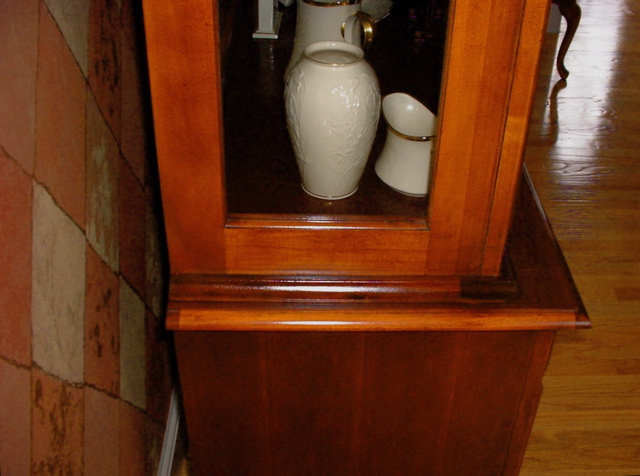 Back To Previous Page
Furniture services in Wisconsin are provided for Appleton, Oshkosh, Neenah, Grand Chute, Menasha, Kaukauna, Harrison, Little Chute, Greenville, and neighboring cities and towns.
Serving the Fox Cities area in Wisconsin.