Pet Damaged
Chair
Another chair chewed by a dog: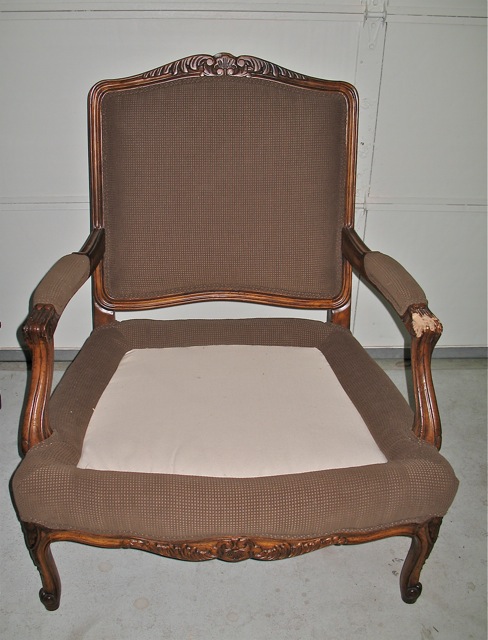 Ouch!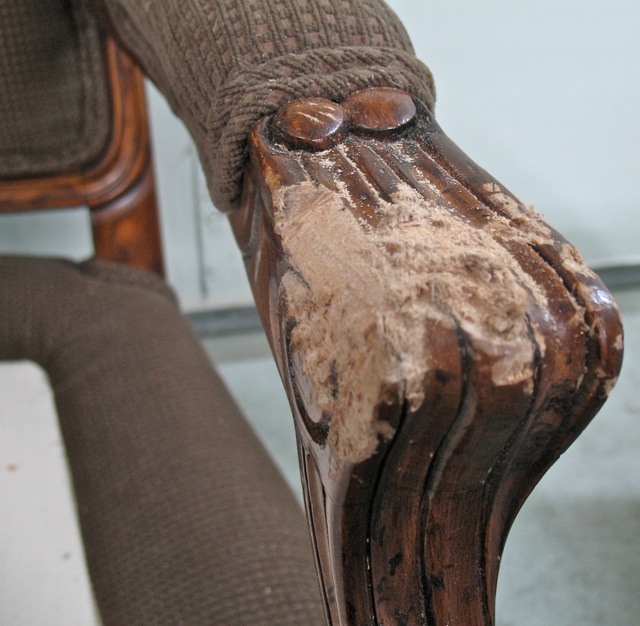 Had to glue in some wood: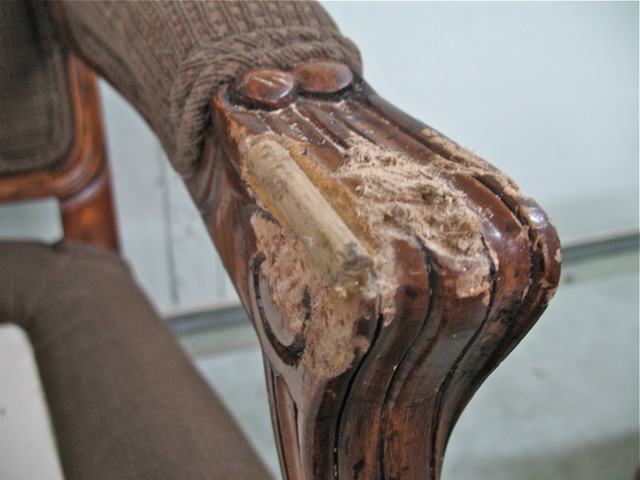 Filled, sanded, and shaped: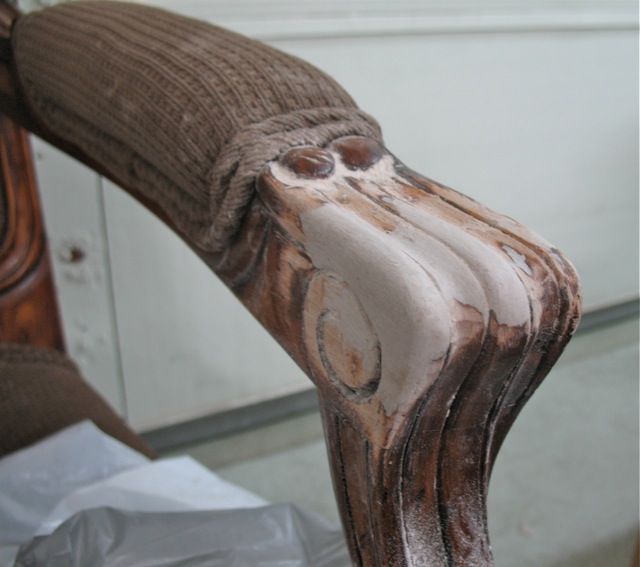 Matched finish, still wet: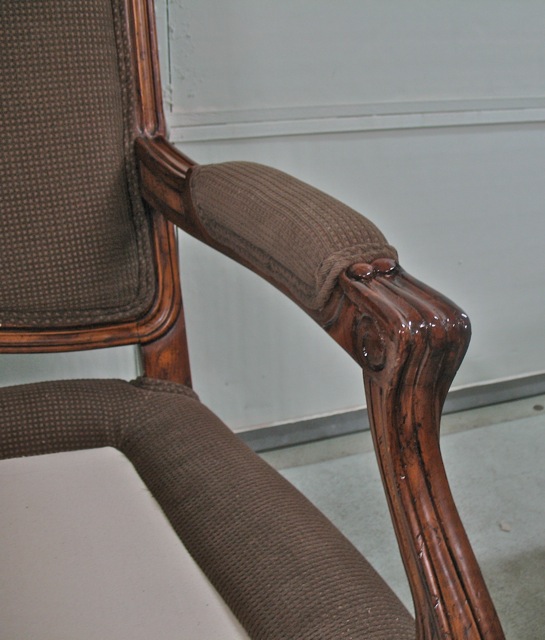 Completed close-up: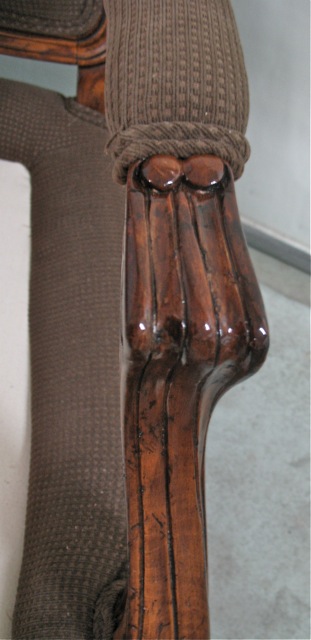 Chair saved: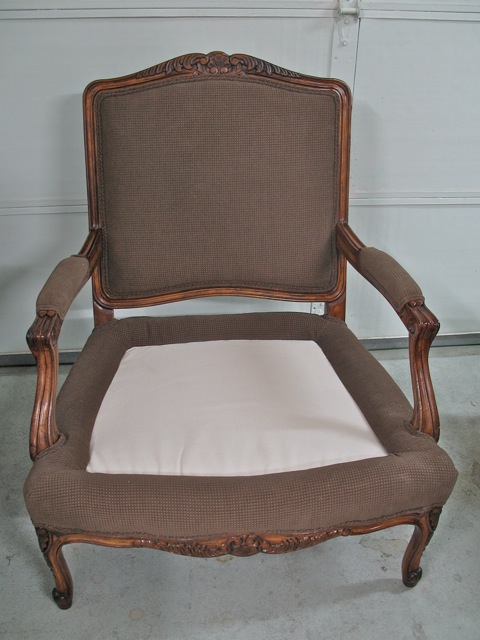 Back To Previous Page
Furniture services in Wisconsin are provided for Appleton, Oshkosh, Neenah, Grand Chute, Menasha, Kaukauna, Harrison, Little Chute, Greenville, and neighboring cities and towns.
Serving the Fox Cities area in Wisconsin.