Reupholster
Eames Chair
This classic Eames Lounge Chair had aged, worn leather.
Here it is, with ottoman, as received: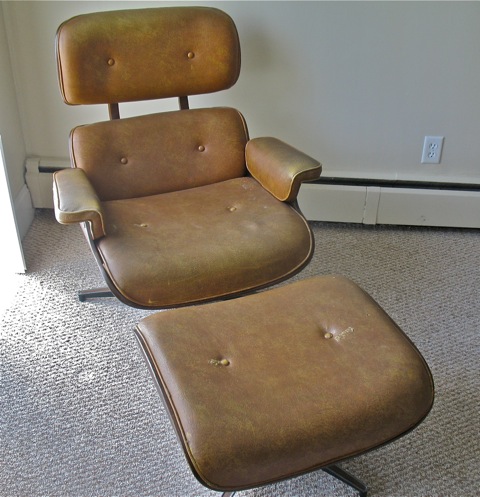 Close-up of leather deterioration: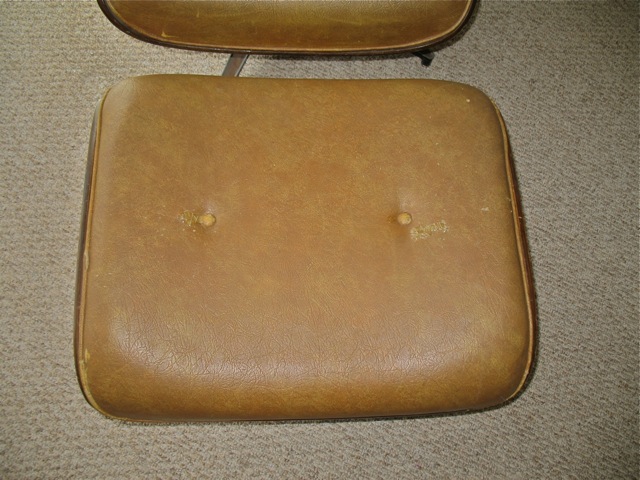 Procured new, high-quality black leather: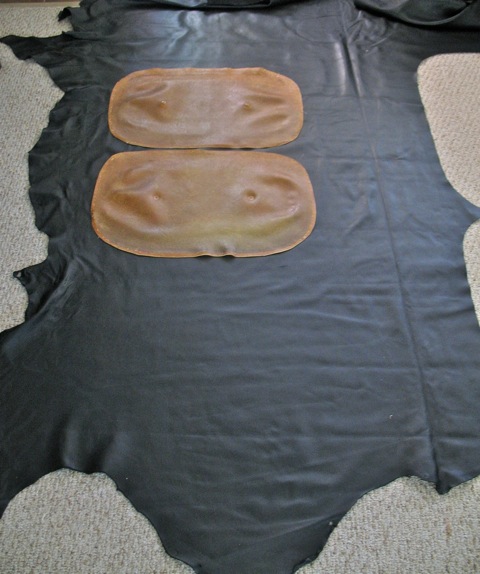 Cut all pieces to match original design: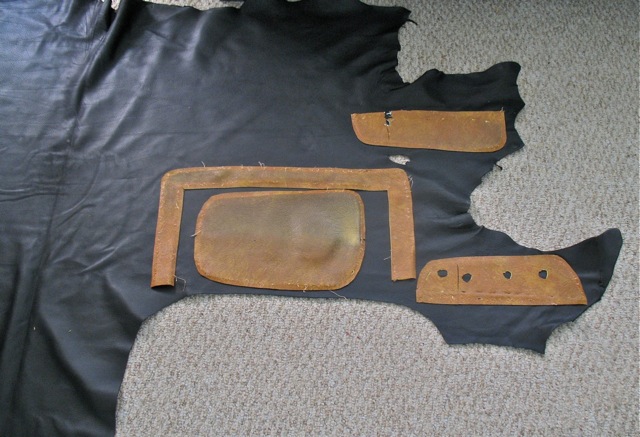 Industrial quality stitching of the new pieces and welts:
Detailed for a perfect fit: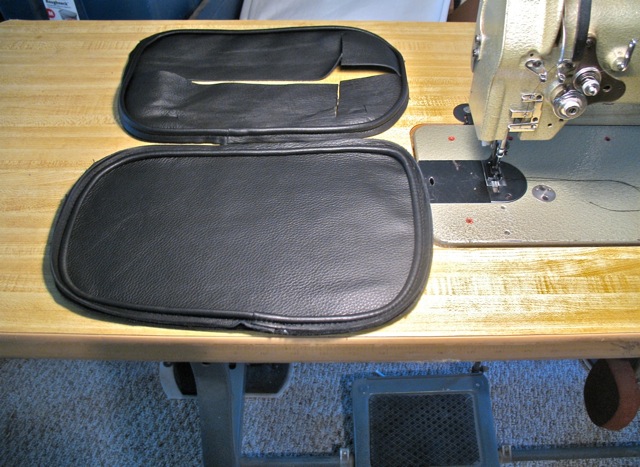 The finished chair, with new leather and wood touch ups: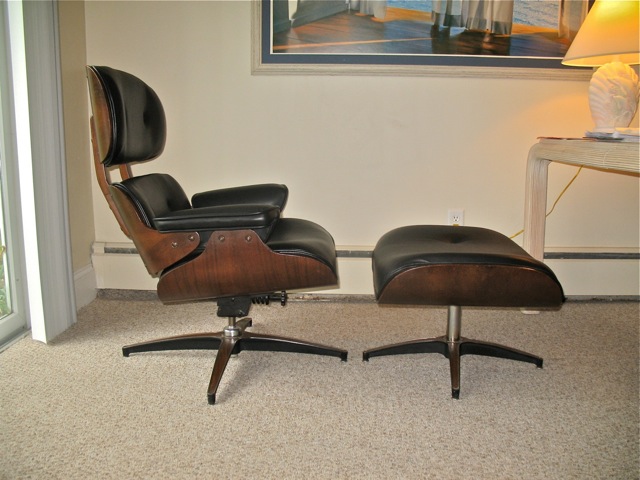 Completed reupholstery gives a clean, modern look: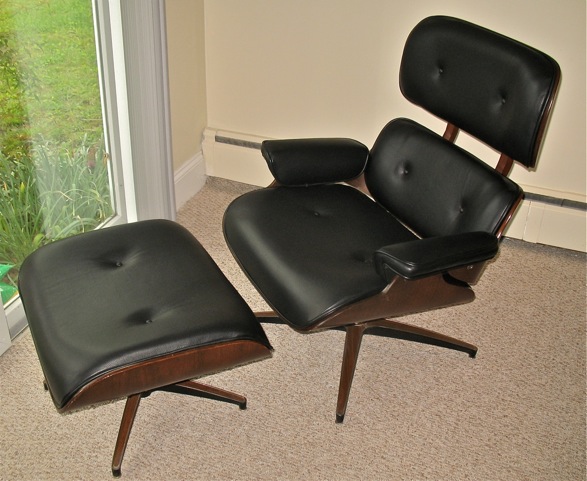 Back To Previous Page
Furniture services in Wisconsin are provided for Appleton, Oshkosh, Neenah, Grand Chute, Menasha, Kaukauna, Harrison, Little Chute, Greenville, and neighboring cities and towns.
Serving the Fox Cities area in Wisconsin.