Remodel
Night Stand
This night stand is 4 inches lower than the other night stand.
It was decided to make a shelf for the bottom to raise it,
and I would use the bed's footboard posts for the legs: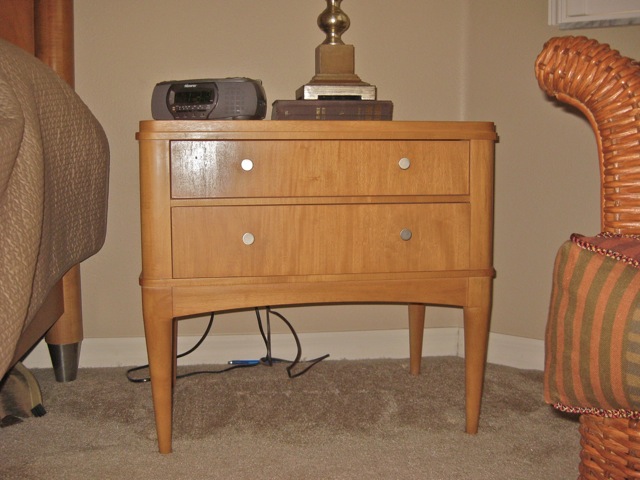 Also the footboard posts were too high.
The customer preferred them to be twelve inches high.
The top of the posts became the legs to the night stand,
and the bottom of the posts were used on the footboard: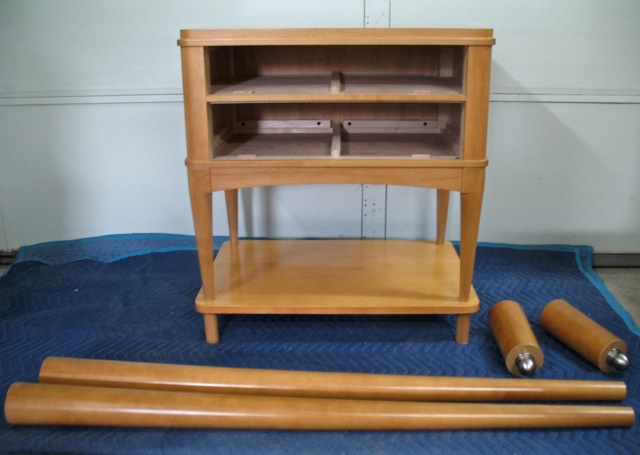 She wanted to do this for years and here it is: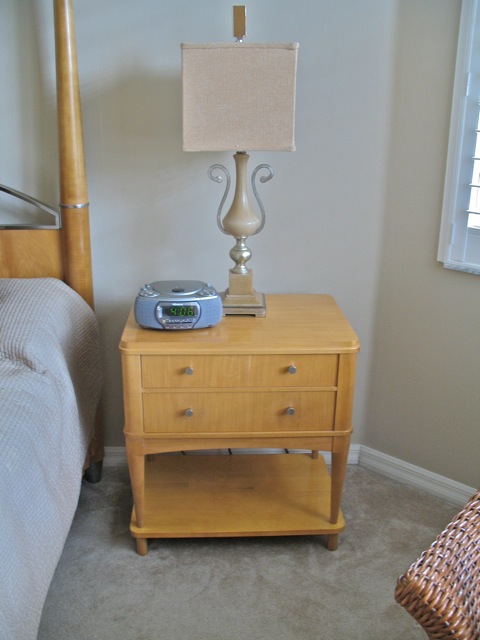 The hardware worked well: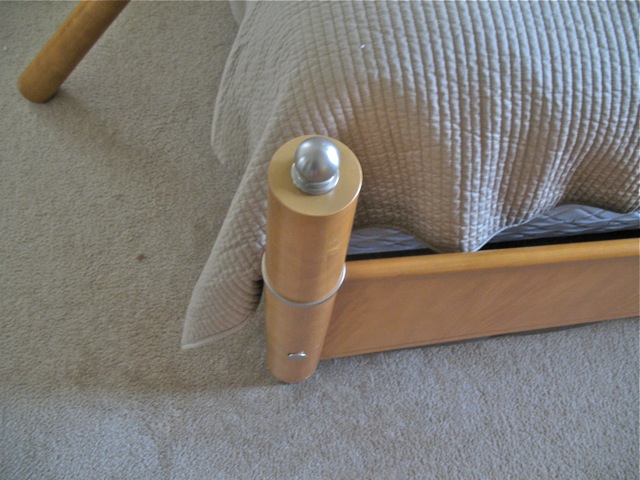 Both night stands are now 28.5 inches high,
and the footboard posts are the preferred height: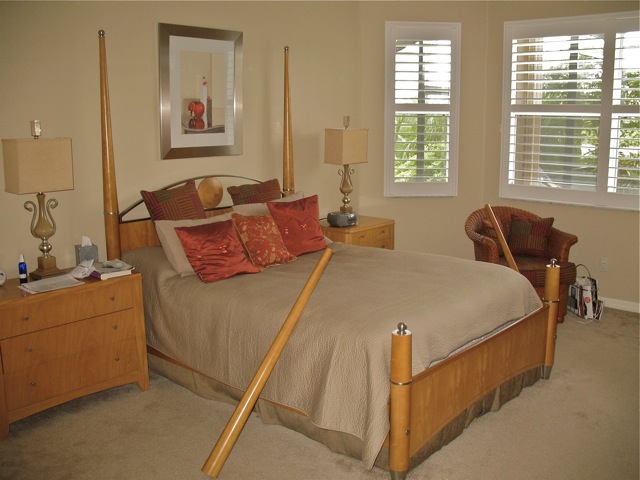 Back To Previous Page
Furniture services in Wisconsin are provided for Appleton, Oshkosh, Neenah, Grand Chute, Menasha, Kaukauna, Harrison, Little Chute, Greenville, and neighboring cities and towns.
Serving the Fox Cities area in Wisconsin.